Southern California is home to the best grapes and vineyards in the country, so it's no surprise that there's a fantastic selection of local wines to be found in Orange County. There's nothing more fun than heading to a wine tasting to get a taste of a variety of flavors, so you can decide on a favorite and take a bottle home with you! There's plenty of places in the area to do so, but this is our list of the best fall wine tastings around Orange County, CA.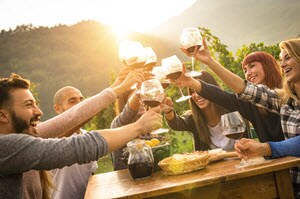 Laguna Canyon Winery
Laguna Canyon Winery offers a variety of award-winning wines for you to enjoy. Stop by the tasting room to enjoy a wine tasting with your friends. Those who join the Members Choice Wine Club will have access to special events such as the 1st Friday of the Month Party, which features live music and great discounts, as well as an interesting bi-annual wine blending party. Members also get discounts on bottles every day, and there's no fee to join!
Newport Beach Vineyards & Winery
You'll have to make an appointment to get a spot at this exclusive vineyard's wine tastings. This gorgeous venue offers private events only, so you won't be disturbed during your wine tasting this fall. Explore Orange County's Newport Beach Vineyards & Winery as the only underground wine cave, and enjoy a selection of delicious wines made with grapes straight from the vines on the property each September. The Vineyards' signature wines, the Meritage blends, boast a delicious blend of red wine grapes, offering a unique flavor profile.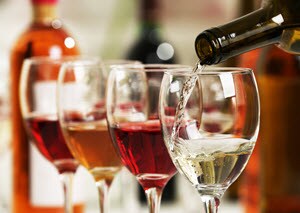 Orange Coast Winery
Orange Coast Winery is owned and operated by Doug Wiens, an expert with a degree in Horticulture, a graduate degree in Food Science, and an MBA. The family owns their own vineyards in Northern California, and all wines are made from their own grapes. Although they lab-test all their wines, they insist that tasting is the best way to know if the wine is good! Their tasting room is homey and comfortable, and patrons rave about the excellent service, and the atmosphere.