A refined luxury car that offers exciting performance under the hood is a great choice to explore Cerritos, Long Beach, and Anaheim.
But, before you decide which car you want to hit the road in, you'll have to decide whether you want to buy or lease. Why lease a car near Garden Grove, CA? Norm Reeves Genesis looks at some reasons to help you decide if leasing is right for you.
What is Leasing?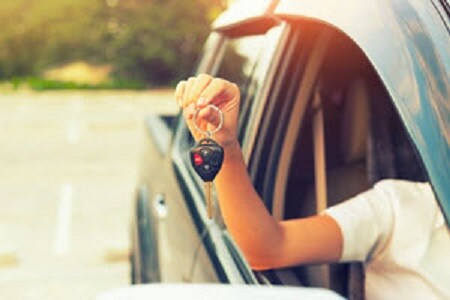 Leasing a car is sort of like an extended rental that lasts for a couple years. You choose what car you want and then agree to a lease term. Most lease terms are 24 or 36 months.
During your term, you'll make monthly payments on the car just like you would with paying off an auto loan.
When your term is up, you return the car and can either choose to lease another model, buy a car, or buy the one you've been driving for the last couple years.
It's a great option to drive off with a new car, without making a long-term commitment.
Benefits of Leasing?
While there are some similarities between buying and leasing, you'll find that there are some big advantages to signing up for a lease.
Because it's not a long-term commitment you won't be tied down financially. When you buy a car, you're responsible for its full value. That means you'll apply for an auto loan, make a large down payment, and make monthly financing payments.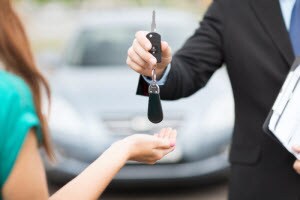 Since a lease only lasts a few years, you're only financially responsible for the time in your term, instead of the total value. This means your monthly payments will be a lot lower, and usually you won't have to make any down payment.
The other benefit of leasing is the variety it gives you. When your term is up, you can either upgrade to the newest model of the same car, or switch things up and lease a different model.
Leasing allows you to save money and gives you the freedom to change your mind in a couple years, instead of making financing payments on the same car for upwards of five years.
Finance Center
After you've chosen the car you want to lease, you'll meet with one of the experts in our finance center. They will walk you through every step of the process, and go over terms and rates with you.
Their goal is to streamline the whole process and help you get behind the wheel of the car you want. Our finance experts are committed to making your lease discussion as easy and as exciting as possible.
Come See Our Selection
At Norm Reeves Genesis, we have a great selection of luxury sedans available to lease. Both the midsize Genesis G80 and the full-size Genesis G90 will look great when you're cruising around Cerritos, Long Beach, and Anaheim.
Contact us if you're still wondering about leasing a car near Garden Grove, CA. Our friendly staff will walk you through the full process and set you up with a test drive of one of the stylish cars on our lot.