When you purchase a new Genesis from Norm Reeves Genesis, you're not just getting a great luxury vehicle. Your car comes standard with a suite of extras designed to make your car ownership experience the best it can be. Read on to discover all the perks of owning a Genesis model.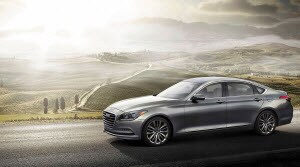 Complimentary Scheduled Maintenance
The biggest perk of purchasing a new Genesis model is that you'll receive three years of standard complimentary schedule maintenance appointments. These appointments are important to keeping your vehicle running smoothly and maintaining its efficiency for as long as possible. Our service technicians will take a look at all of your car's inner workings, making sure that everything is as it should be. You'll also receive free oil changes every 7,500 miles, so your engine will continue to run smoothly.
Complimentary Service Valet
You won't even have to step foot in the dealership in order to have your car serviced, because you'll also get three years of complimentary service valet. We'll come pick your car up from your house and leave you with a free loaner vehicle. You'll be able to go about business as usual while we work on your car, and as soon as we finish your service, we'll bring it back to you. What could be easier than that?
24/7 Enhanced Roadside Assistance
With three years of complimentary 24/7 enhanced Roadside Assistance, you'll have complete peace of mind on all of your travels around Cerritos, Long Beach, Anaheim, and beyond. In the unlikely event that your travel plans take an unexpected turn, we'll provide you with tire changes or towing and transportation to your nearest Genesis dealership. If your repair detains you overnight, we'll even reimburse you for your expenses.
SiriusXM Traffic™ & Travel Link®
Detailed information on traffic speed, accidents, construction, and road closures can help you avoid traffic and slowdowns before you reach them, allowing you to arrive at your destination sooner-and your navigation system will ensure that you'll never get lost on the way there. Hundreds of channels of news, talk, and entertainment programming will make your drives more fun and enjoyable. Access to SiriusXM Traffic™ and Travel Link® is complimentary for three full years.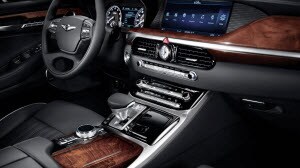 Multimedia & Navigation Updates
For three years, you'll be able to update your Genesis' navigation system to the most up-to-date mapping completely free of charge. These updates are available annually as a part of your free routine maintenance visit.
Genesis Intelligent Assistant App
This free app for your smartphone or other compatible device allows you to hold the power of your Genesis vehicle in the palm of your hand. You'll be able to remotely start your engine, lock or unlock your vehicle, and sync your calendar for helpful reminders to let you know when it's time to leave.
Explore the Perks of Owning a Genesis Model
This suite of safety, guidance, and remote features is designed to keep you safe in every scenario. For three years, your Genesis will be equipped with Automatic Collison Notification, Enhanced Roadside Assistance, Destination Search Powered by Google™, and remote start. You'll feel safe and cared for, and you'll never get lost on the way to your destination.
Contact Norm Reeves Genesis for more information or to schedule a test drive of your favorite Genesis model. Soon, you'll be driving around Cerritos, Long Beach, and Anaheim in your brand-new Genesis!