Garden Grove is picturesque city in the northern portion of Orange County, CA. It's home to some beautiful architecture, fun annual events, and two major amphitheaters, showing that this city appreciates art and nurtures creativity. There are plenty of things to see and do in Garden Grove, as you're making your way across Garden Grove Boulevard or heading up Brookhurst Street. One thing's for sure, when it's time to hit the road, you'll want to do it in style with a luxury car.
If you're looking for luxury cars for sale near Garden Grove, you can get started by seeing us at Norm Reeves Genesis.
Browsing Our Luxury Car Inventory near Garden Grove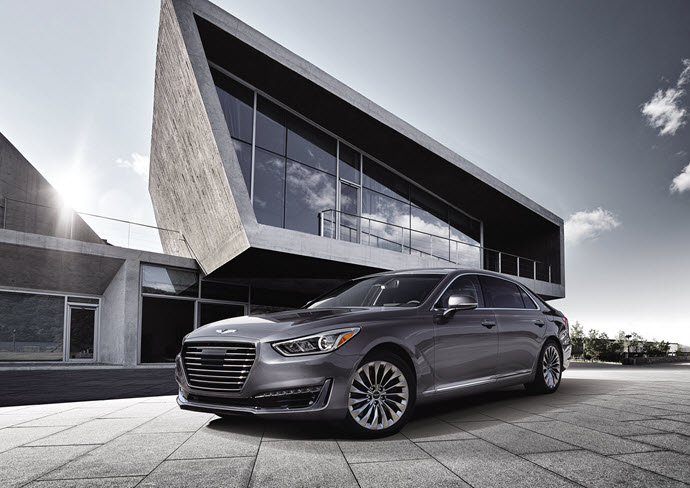 When you're getting ready to start checking out luxury cars for sale near Garden Grove, our inventory will certainly pique your interests. The Genesis G80 and G90 offer plenty of options that will impress, from the notable engine performance all the way to the remarkable array of fun and sophisticated features. You can easily head over to check out these models and trims, or you can simply browse our inventory online to get a full sense of your options, so you can plan your trip.
Learning About Your Luxury Car Options
If you're considering your options, and you're having trouble figuring out which luxury cars for sale near Garden Grove you're the most interested in, you may want to check out our vehicle reviews and comparisons. The reviews will give you a broad sense of your favorite Genesis models, with details around the engine specifications, the interior features, and even the available options. You can get the details you need to help you decide!
Our vehicle comparisons can help you make up your mind if you're torn between a Genesis model and another luxury car. These guides place these models side by side and draw comparisons on the abilities, features, style, and space, so you can see how they differ and determine which model seems like the right fit for you. You can use these comparisons to whittle down your list of potential vehicles to find your next car!
Taking Your Luxury Car Test Drive
The last step in seeking out the right luxury car for sale near Garden Grove is checking out the model up close and in-person. Our experts can help you learn even more about these models by highlighting the various trims and options, so you can get the most out of your next luxury car. But when it's time to see if the vehicle is truly the one for you, you'll want to get behind the wheel and take it out for a test drive.
When you're sitting in the driver's seat, you'll get a great feel for the comfortable seats, as well as the impressive features. Of course, you'll even get a great sense of the vehicle's performance and handling. Once you make the return trip to our dealership, you'll know exactly how you feel!
At Norm Reeves Genesis, we're proud to help drivers in Garden Grove find luxury cars for sale that are right for them!