Downey is a picturesque city in Los Angeles County, CA, that offers beautiful views, comfortable living, and plenty of fun shops, restaurants, and attractions. Downey is even home to the oldest still-operational McDonald's that retains its original appearance from when the franchise was first getting started. Downey even features several companies of varying industries, making the city a hot spot for commuters.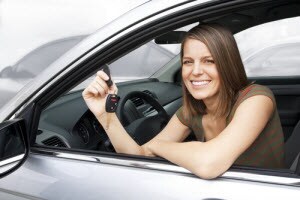 But when it's time to hit the streets, you'll want to settle into a vehicle that offers a bit of style as well as substance. Luckily, you can find luxury cars for sale near Downey. Simply look for us at Norm Reeves Genesis to get started.
Browsing Your Downey Luxury Car Dealership
Today's car-buying experience can be really easy and convenient. While it's always fun taking the trip to get a better sense of your options, you can actually start your car-browsing experience right from home. Simply hop on our website and begin checking out our digital showroom to see which models pique your interest. You can effectively find the vehicle that's right for you before taking the trip to our luxury car dealership from Downey for a closer look.
Experiencing Luxury Cars for Sale near Downey CA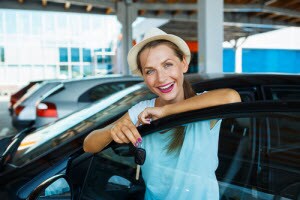 When you're ready to take a closer look, heading to our dealership near Downey to peruse a great selection of luxury cars for sale can help you get a better sense of your needs and more in-depth information. Our sales consultants will gladly take you on a tour of our showroom so you can get a closer look at the models that excite you. They'll highlight the specifications, features, and style, but they'll also make you aware of optional packages so you can tailor your vehicle to specific needs and wants as a driver. But when you're ready to see which vehicle makes the cut, nothing helps you decide better than a test drive. You'll get to experience your options so you can comfortably decide on the right vehicle.
Luxury Car Sale & Finance near Downey CA
After you've completed the test drive, and you absolutely love how the vehicle performs and feels, you'll want to head to our financing center to get started on working out the right deal that will get you back out on the road in style. They'll go over the different loan options that you've got in front of you, and they'll help you determine which one is right for you. Working with local lenders and banks near Downey, they'll come up with a deal that you're absolutely happy with!
Luxury Car Service & Maintenance
When you find a luxury car for sale near Downey and you complete the purchase, you're ready to get more enjoyment out of your routine trips. However, you'll want to protect your investment so you can enjoy the experience of driving the luxury car for years. Our technicians have the skills and tools to make sure that your luxury car is well-maintained so it can perform at its absolute best!
At Norm Reeves Genesis, we're happy to help drivers in Downey find the right luxury cars for sale.