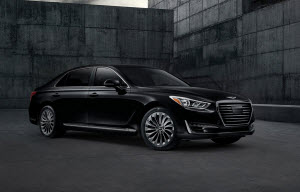 Welcome to the Norm Reeves Genesis index of safety features!
Our team created this library for our customers in Cerritos, Long Beach, and Anaheim. We hope the articles on this page help you get a better understanding of the innovative safety systems offered by luxurious cars like the Genesis G80 and Genesis G90. 
Which Safety Features Do We Cover in These Articles?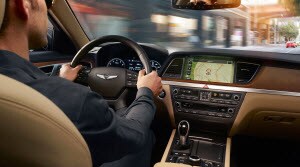 The links on this page cover a wide variety of state-of-the-art Genesis safety technology. You can learn about:
Lane Keeping Assist
Smart Cruise Control
Blind Spot Detection
Automatic Emergency Braking
High Beam Assist
Seatbelt pretensioners
Driver Attention Alert
Automatic Emergency Braking with Pedestrian Detection
Multi-view camera
In addition to the above intelligent safety technology, you can read about crucial design points like the advanced high-strength steel chassis, enhanced vehicle body rigidity, and the 9-airbag system. 
What to Learn About the Smart Sense System in Your Genesis
Why's It Important to Understand Genesis Safety Features?
There are two major incentives to delving into the details of the safety technology found in vehicles such as the Genesis G80 and Genesis G90.
First, it's important to understand the mechanisms that are protecting you and your passengers. These Genesis safety features could mean the difference between life and death for you, your family, and your friends.
Therefore, they're relevant reading material, as you probably want to know both how they work and what to do if they're malfunctioning.
Second, we're dealing with cutting-edge engineering. Who wouldn't want to know more about the newest and most effective automotive technology that's on the market?
Browse Our Library of Genesis Safety Features Today!
If you drive a Genesis, if you're interested in buying or leasing, or even if you're just curious, then this library of safety features is for you.
Drivers in Cerritos, Long Beach, and Anaheim should look through the links on this page today. If you still have questions when you're finished reading, don't hesitate to contact us at Norm Reeves Genesis. Simply call or stop by our showroom, and we'll be happy to help.