Welcome to the Norm Reeves Genesis library of automotive maintenance schedules. On this page, you'll find comprehensive guides to maintenance schedules for luxury vehicles like the Genesis G80 and the Genesis G90.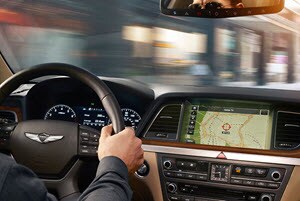 We created this index for our customers in Cerritos, Long Beach, Anaheim, and the surrounding communities. We encourage you to take some time to browse this page and find your vehicle.
If you discover that your car is due for maintenance, you can schedule an appointment with our service center at any time.
About These Maintenance Schedules
Have you ever asked yourself questions like these before?
When should I inspect my air cleaner filter?
How often should I have my tires rotated?
Should I replace my engine oil and filter now, or should I wait?
What about the front brake discs, pads, and calipers?
The Genesis maintenance schedules on this page will help answer these questions and more. Each article will cover a specific model, providing you with step-by-step instructions for each mileage or year interval.
Norm Reeves Genesis: Service Center
Once again, if your Genesis is overdue on its maintenance schedule, or if your next appointment is coming up soon, our team at the Norm Reeves Genesis Service Center can help.
Our expert automotive technicians will perform any necessary inspections, replacements, or repairs with the utmost respect and attention to detail.
Best of all, there are several perks to owning a sophisticated Genesis automobile, such as complimentary scheduled maintenance and a free service valet.
That's right: All scheduled maintenance is included with your new Genesis vehicle for the first three years or 36,00 miles, whichever comes first.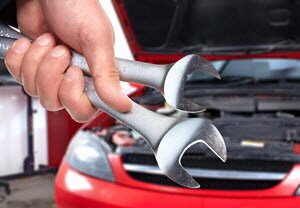 And, that's also right: When it's time for service, we'll pick your car up, and drop it off when it's finished, at the location of your choice.
Browse Our Library of Maintenance Schedules Today
The links on this page are absolutely invaluable resources when it comes to keeping your car in top condition.
If you live in Cerritos, Long Beach, Anaheim, or anywhere else in Southern California, you should really check out our various maintenance schedules today.
Genesis G90 Maintenance Schedule
Genesis G80 Maintenance Schedule