When luxury is what you desire in a vehicle, both the 2018 Genesis G80 and 2018 Lexus GS 350 do an outstanding job of providing it to Cerritos, Long Beach, and Anaheim drivers. The professional team at Norm Reeves Genesis has put together this comprehensive comparison of these two vehicles, to discuss what each has to offer and how you can experience this luxury.
In this closer look at these sedans, we'll discuss performance, interior amenities, and service. Continue reading to learn about these two cars.
Genesis G80 vs Lexus GS 350: Performance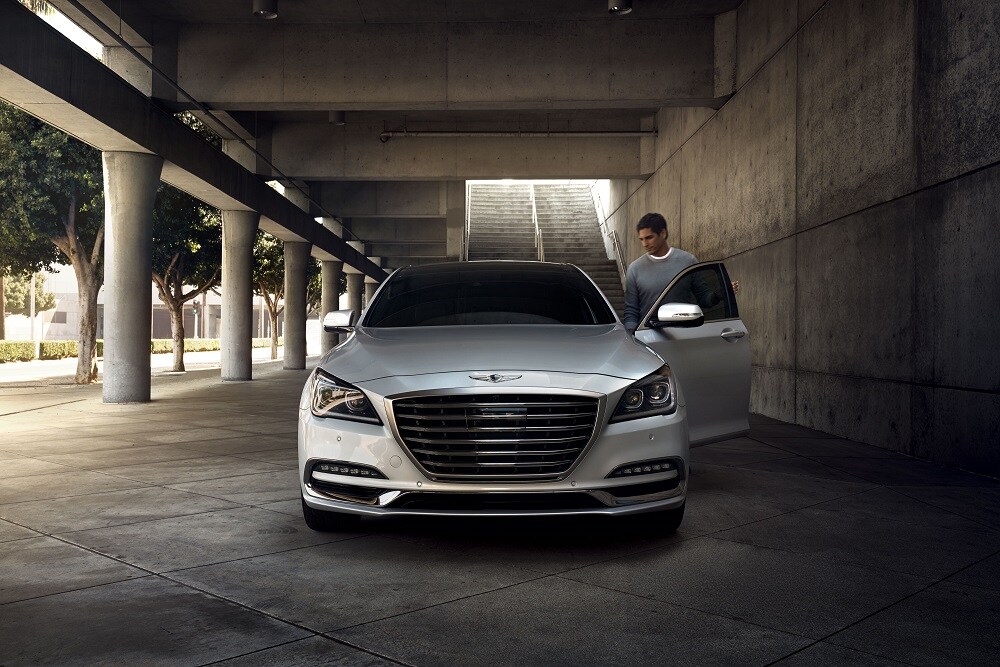 When it comes to performance, trust these cars to bring power every time you press the gas pedal. Both come with V6 engines and produce 311-horsepower. There is just one engine available on the GS 350, however, which can be a bit of a disappointment when compared to the power available in the other engines in the 2018 G80: an available twin-turbocharged V6 that produces 365-horsepower, and a V8 that provides 420-horsepower.
And, if you're looking for better handling, you'll find it in the Genesis G80, which checks in with 293 lb-ft of torque. The Lexus GS 350, on the other hand, produces 280 lb-ft of torque, a car that handles capably, but doesn't match up to what the G80 can offer a driver.
2018 Genesis G80 vs Lexus GS 350: Interior
Both vehicles comfortably seat five people on standard leather seating, which makes any trip comfortable and enjoyable. The leather-trimmed steering wheel is standard in both cars, and amenities like the multi-adjustable power driver's seat, automatic climate control, and satellite radio provide a bit of something extra to drivers and passengers for every ride.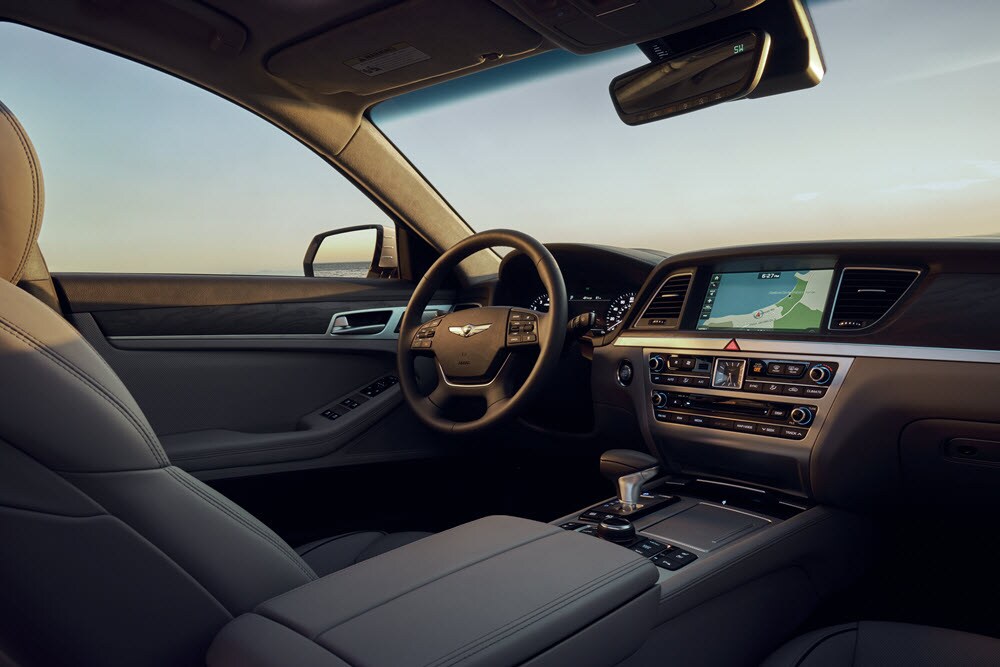 The real difference between these two vehicles can be felt the moment you step inside. With an interior volume of 107.7 cu. ft., the Genesis G80 bests the GS 350 by over 8.5 cu. ft. For those who enjoy stretching out on long rides, you'll have 45.7 inches of front legroom in the Genesis G80. The GS 350 carries just 42.3 inches of front legroom. The 2018 G80 also bests the Lexus GS 350 by a little over three inches when measuring front headroom.
Genesis G80 vs Lexus GS 350: Service
Once leaving the lot, it's important to be mindful of the service your vehicle needs. And, when it comes to service, these two cars couldn't be more different. While both cars need regular maintenance to succeed, the way in which they are serviced is stark.
It's possible you won't ever have to visit a Genesis service center. The Genesis service valet is complimentary for three years or 36,000 miles, with a diagnostic check capable of being performed remotely. Your car will be picked up, with a courtesy replacement provided. Your Genesis will be returned when it's ready. Lexus vehicles are known for reliability and convenience, too, but you'll still have to visit the service center in your 2018 GS 350.
2018 Genesis G80 vs Lexus GS 350: The Final Decision
With convenient luxury amenities, robust performance, and a strong feel for the road, the 2018 Genesis G80 and Lexus GS 350 make for a great ride every time you're behind the wheel. But, the combination of superior service, a more spacious interior, and powerful engine options make the G80 a standout vehicle.
Visit Norm Reeves Genesis near Cerritos, Long Beach, and Anaheim today! We look forward to providing you with a test drive of the new G80.