The Genesis G80 and the INFINITI Q50 are two of the premiere luxury sedans gracing the road today. Because of this fact, our team at Norm Reeves Genesis wanted to write a Genesis G80 vs INFINITI Q50 vehicle comparison for our drivers in Cerritos, Long Beach, and Anaheim.
But we had to ask ourselves, what makes these two sedans so luxurious? The answer came to us right away: sporty performance capabilities, along with a swanky interior and exterior design.
With that in mind, let's find out how the G80 and the Q50 stack up in these departments.
Performance: Engine & Transmission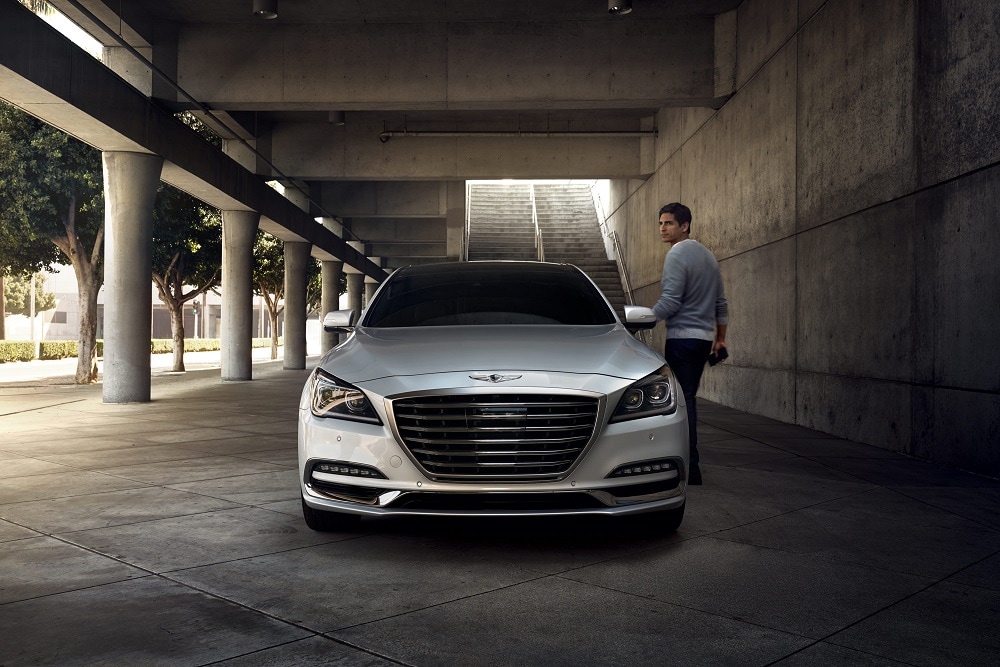 The 2018 Genesis G80 features a 3.8-liter V6 engine that yields up to 311 horsepower and 293 lb-ft of torque. This standard 24-valve engine is designed with Variable Valve Timing technology to optimize both performance and efficiency.
But, if you crave an even stronger kick, you can upgrade the G80 with the available 5.0-liter V8 engine. This mighty machine delivers 420 horsepower and 383 lb-ft of torque.
On the other hand, the INFINITI Q50 comes standard with a 2.0-liter 4-cylinder engine, which produces only 208 horsepower and 258 lb-ft of torque.
The Genesis engines are paired with a standard 8-speed automatic transmission for a seamless shifting experience at any speed. This transmission is equipped with SHIFTRONIC® technology and steering-wheel-mounted paddle shifters, so changing gears feels as exhilarating as it does seamless.
The INFINITI engine is matched with just a 7-speed automatic transmission. However, it does come with a manual upshift/downshift function that's comparable to the G80's SHIFTRONIC® feature.
Interior & Exterior Design: Genesis G80 vs INFINITI Q50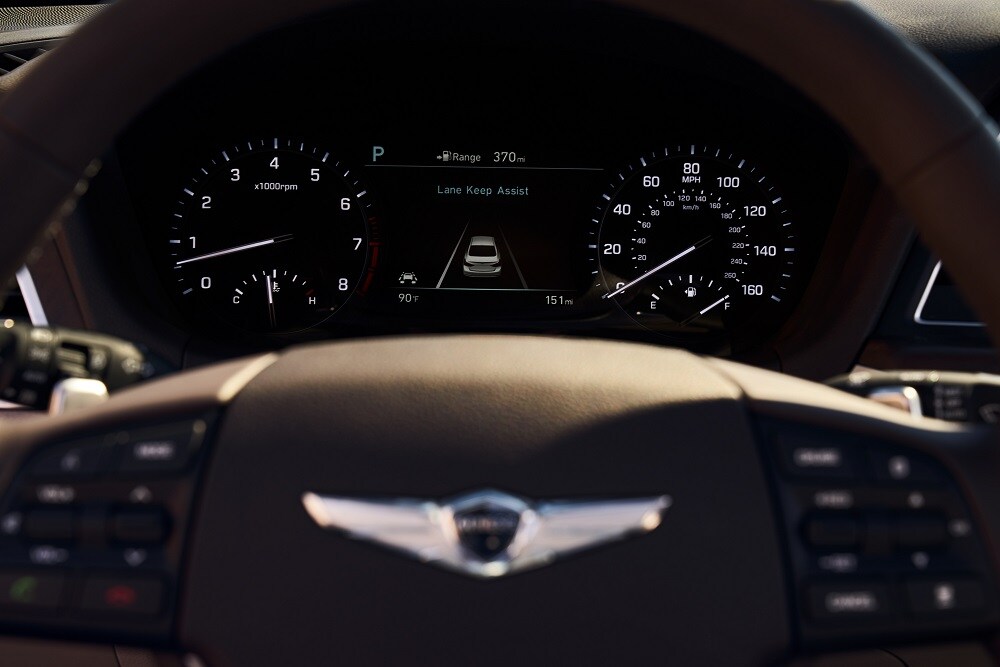 In addition to performance, an important part of luxury is interior design, especially with regards to passenger room, because no one wants to drive or ride in a cramped cabin. How do the G80 and the Q50 measure up against each other in terms of interior dimensions?
The G80 seems to have an advantage in rear headroom with 38.2 inches vs the 36.8 inches featured in the rear of the Q50. The Genesis G80 also has a little more than two cubic feet of extra trunk space than the INFINITI Q50.                                                                                              
Another key facet of opulence is exterior design. What type of message are you sending when you pull up?
The 2018 Genesis G80 excels in exterior design. The broad horizontal lines of its front grille trumpets your arrival with style, and the contemporary, four-segment tailpipe layout announces your departure with finality.
The exterior design of the 2018 Q50 is a little softer. Its grille is a bit quieter, and it only has two tailpipe segments. All in all, it presents a less confident image than the 2018 G80.
Genesis G80 vs INFINITI Q50: Test Drive Today
After reading this article, if you'd rather test drive the Genesis G80 than the Q50, reach out to us at Norm Reeves Genesis. Just give us a call, or come to the dealership and a member of our staff will help you get all set up.
Don't hesitate to contact us and schedule your Genesis G80 test drive today.