When you drive a sophisticated luxury sedan like the Genesis G80, it's absolutely crucial that you keep it in top condition. After all, this is probably one of the most important investments that you'll make in your entire life!
That's why having access to high-quality Genesis G80 parts and accessories is key. That's also why having access to a team of automotive professionals who can install and maintain said accessories is key.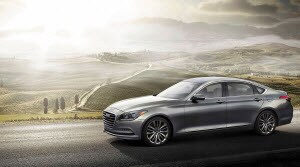 At Norm Reeves Genesis, we have both an extensive inventory of Genesis G80 parts/accessories and a team of expert technicians. If you live in Cerritos, Long Beach, Anaheim, or any of the surrounding communities, then we're here to serve you!
Don't hesitate to contact us today with any questions.
Genesis G80 Parts at Norm Reeves Genesis
What are some of the most common automotive parts that you might need for your Genesis G80? Here's a list:
Radiator
Shock absorber and strut assembly
Catalytic converter
Brake pad set
Brake disc
Fuel pump
Control arm
Oxygen sensor
Air filter
Ignition coil
Genesis G80 Accessories at Norm Reeves Genesis
Here's an overview of some of the most popular automotive accessories for the Genesis G80, broken down by category.
Interior accessories: premium roadside assistance kit, premium first aid kit, carpeted floormats
Exterior accessories: door handle pocket appliqué, rear bumper appliqué, wheel locks, mudguards, door visors, license plate frame
Electronics accessories: charging cable (for compatible Apple devices), proximity card key
Cargo accessories: reversible cargo tray
The Genesis Ownership Experience
One of the best things about Norm Reeves Genesis is that our team has crafted a unique Genesis Ownership Experience for our wonderful customers. What does this mean for you?
First and foremost, it means that you'll get standard complimentary scheduled maintenance for the first three years or 36,000 miles, whichever comes first. This even includes a free oil change every 7,500 miles.
It also means that you'll have access to our complimentary service valet when your vehicle is due for maintenance. Just choose your ideal location around Cerritos, Long Beach, or Anaheim. We'll pick your car up when it's ready, we'll drop it off when it's finished, and we'll even provide you with a gratis Genesis loaner in the meantime.
Finally, it means that we'll enroll you in our 3-year complimentary 24/7 Enhanced Roadside Assistance program. So, if you need that replacement tire while you're pulled over on the side of I-605 or I-710, we've got you covered!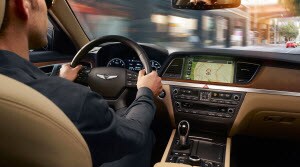 Contact Us at Norm Reeves Genesis to Learn More
Whether you're interested in parts, accessories, replacements, maintenance, repairs, customizations, or upgrades, we can help. We encourage drivers around Cerritos, Long Beach, and Anaheim to give us a shout at Norm Reeves Genesis today.
You can either call us on the phone or stop by our dealership in person. Whichever the case, we're excited to meet you, and to help you find the Genesis G80 part or accessory that you need.