As a suburb of Los Angeles, there's so much to do and explore in and around Tustin, CA. Whether you're headed to one of Orange County's gorgeous beaches, or going for a hike at Peters Canyon Regional Park, you'll need a car to get you there. Luckily for you, there's a Genesis dealer near Tustin, CA, where you can find a selection of luxurious vehicles.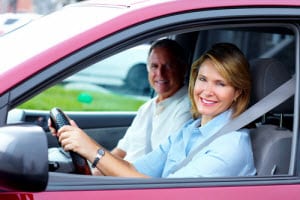 Explore Tustin CA
Head to the Orange County Zoo inside Irvine Regional Park to get a look at the gorgeous animals and plants that are native to the American Southwest. You'll see majestic mountain lions, enormous black bears, a striking bald eagle, and much more. This is a destination that the whole family will enjoy! Don't miss the fun petting zoo featuring goats, pot-bellied pigs, and sheep.
The Marconi Automotive Museum is home to hundreds of amazing luxury, rare, and historic cars for you to see up close and personal. The museum is a nonprofit dedicated to raising money for children's hospitals in the area. Although admission to the museum is free, a small donation is suggested in order to support this worthy cause. The museum is a fun place to spend an afternoon exploring, but it's also a great venue for many different events, offering exclusive on-site catering.
Finance Your Genesis
Begin your search for a great new vehicle by browsing our online inventory. Once you've chosen one of our Genesis models, the next step is finding a payment plan for your car that works for you and your budget. Our finance center is here to help you find a great loan or lease on your car.
Our goal is to make the financing process as simple and streamlined as possible, so you can focus on the excitement of driving your new Genesis! We've made it super simple for you to apply for financing, too. Just head to our website and fill out the online application. Our financing experts will take a look at your information and get back to you with options that are tailored to your specific needs.
Keep It Healthy
If you love your Genesis car as much as we think you will, you're going to want to keep driving it for years to come. The best way to keep your car in great condition is to schedule regular maintenance appointments.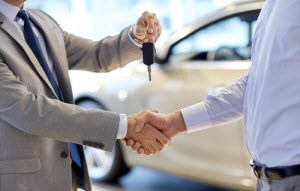 These appointments will provide your car with a thorough inspection of all important systems and parts, so any problems can be found before they cause damage. You'll also need to get your motor oil changed regularly to keep your engine running smoothly. All of these services and more can be performed by the expert technicians at the service center at our Genesis dealer near Tustin. Contact us today to schedule your appointment.
Come Visit Us!
Are you ready to get started on your search for a great Genesis model? Come visit your dealership near Tustin, CA, to take a look at our inventory and see what you like. When you've found it, take it for a test drive and discover how much you love it!