Signal Hill is a city in California's Greater Los Angeles area that has a population of about 11,500 people. As a Genesis dealership close to Signal Hill, our team at Norm Reeves Genesis is extremely proud to serve the many drivers in this community.
The city of Signal Hill got its name from the nexus of the area's rich Native American tradition and its stimulating geographical contours. Back in the day, Tongva Indians would scale the local 365-foot hill to light signal fires during battles, hunts, ceremonies, and more. Hence the name Signal Hill!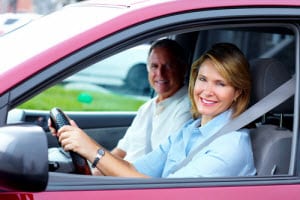 If you'd like to learn more about the region's rich history, don't hesitate to reach out to one of our Norm Reeves Genesis representatives. They love talking about it, and they look forward to hearing from you.
Norm Reeves Genesis: Exclusive Inventory
At Norm Reeves Genesis, we feature a comprehensive selection of luxurious Genesis vehicles that's fit for a king, or, rather, fit for a chief!
Whether you're looking for a luxe sedan like the Genesis G80, a sophisticated sedan like the Genesis G90, or anything else, you can probably find it at Norm Reeves Genesis.
There are two convenient and informative ways for you to browse our inventory. First, you can stop by our showroom and talk to one of our team members. They'll take you on a tour, and they'll answer any questions that you may have. Second, you can browse our website. You'll find tons of helpful online resources, including photographs, reviews, comparisons, specifications, and more.
Automotive Financing at Norm Reeves Genesis
When it's time to lease, our Norm Reeves Genesis financial warlocks can help. With that in mind, they've created a few tools that you can utilize to start the automotive financing process today.
Our financial application can get you pre-approved in as little time as possible. Our trade-in evaluator can help you determine the value of your current automobile toward a brand-new Genesis vehicle. And our library of incentives, specials, and rebates can help you save even more money on an already great deal.
The Genesis Experience: Ownership Perks
Once you're actually driving your luxury Genesis vehicle, that's when the real fun starts.
As a Genesis owner, you'll have access to complimentary scheduled maintenance for the first three years or 36,000 miles, whichever comes first. You'll enjoy a complimentary service valet and loaner car whenever your Genesis is due for maintenance. You'll also feel safe and secure with 24/7 Enhanced Roadside Assistance.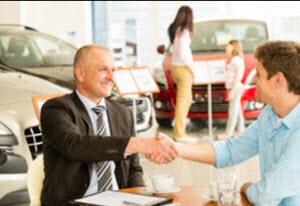 As a driver, what more could you ask for?
Contact Us to Learn More About Your Local Genesis Dealership
If you live in, near, or around Signal Hill, CA, then we're your local Genesis dealership. And we've got to say: We truly believe that we're one of the premier Genesis dealerships in the entire country.
We encourage you to contact us today to learn more about what we do and how we can help you. Just call us or stop by our showroom now!