Norm Reeves Genesis: Dealership and Inventory
At Norm Reeves Genesis, we deal in luxury vehicles. That makes for a few differences between us and your run-of-the-mill car dealership.
We feature an exclusive inventory of sophisticated Genesis models. Two highlights are the Genesis G80 and the Genesis G90. These are two of the premier luxury sedans on the market today. They offer opulent interior and exterior design coupled with top-of-the-line performance capabilities, safety systems, and entertainment technology.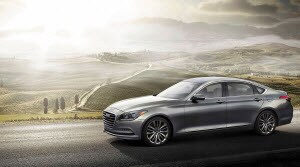 There are two ways to browse our inventory and learn more about these cars, as well as our other available models. On our website, you'll find a comprehensive, searchable index of our inventory, complete with specifications, reviews, and photographs.
At the dealership, a member of our team will walk you through our entire showroom. They'll explain all the features of whichever Genesis interests you, and they'll answer any questions that might come up.
One of the major areas that sets Norm Reeves Genesis apart is customer service. Our representatives treat you with the respect and attention of a VIP; when you walk through the doors of our showroom, that's what you are.
Norm Reeves Genesis: Online Financing Tools
You're undoubtedly thrilled about the prospect of owning or leasing a stylish Genesis G80 or G90. The experts at our finance center have put a few tools on our website to help get you started on the path to securing affordable automotive financing.
Check out the thorough library of Genesis incentives and determine which ones you qualify for. If you're interested in trading in your current car for a new Genesis, enter its information into the trade-in appraisal calculator.
Fill out the application to get pre-approved for financing. When you press Submit, it'll go right to our team, who'll work with our network of highly regarded creditors to get you the ideal loan or lease for your situation. Taking this simple action now will save immeasurable time and paperwork down the road.
Learn More about Your Norwalk, California, Genesis Dealer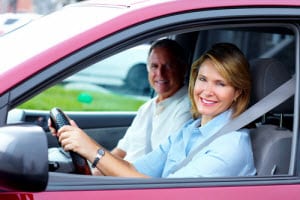 We hope you learned a great deal about Norm Reeves Genesis from this article. If you'd like more information about us, our inventory, or our financing process, don't hesitate to reach out!
Remember, we're here to serve our customers in Norwalk. Contact us to start your Genesis journey today.