Long Beach, CA, is one of the principal cities in the Los Angeles metropolitan area and one of the 40 largest cities in the country. As a Genesis dealer near Long Beach, Norm Reeves Genesis is proud to serve the drivers in this flourishing community.
Long Beach is also home to the Queen Mary, a stately ocean liner with a rich history that now functions as an elegant floating hotel. Constructed in Clydebank, Scotland, in 1930, the Queen Mary set out on her maiden voyage on May 27, 1936. She served as the preeminent passenger cruise in the world until the outset of World War II, when she was converted into a troopship capable of carrying up to 16,000 men.
Norm Reeves Genesis - Dealership & Inventory
At Norm Reeves Genesis, we strive to create the same atmosphere of opulence that you would expect from a night in the Queen Mary Hotel. That's because we're purveyors of the exclusive Genesis line of luxury automobiles.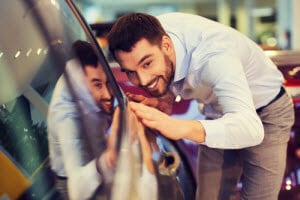 We feature an extravagant inventory of new Genesis models, such as the midsize Genesis G80 sedan and the full-size Genesis G90 sedan. When you come through the doors of our showroom, one of our professional representatives will walk you through our entire inventory, paying special attention to the classy design, advanced entertainment and safety technology, and performance capabilities of our Genesis models.
Finance Center at Your Local Genesis Dealer near Long Beach CA
If you like one of the cars in our inventory, the next step is securing the right financing. At Norm Reeves Genesis, the team at our finance center will work with our network of local lenders to create an individualized auto loan or lease plan that makes sense for you.
We understand how busy you are. That's why our team works so hard to make the financing process an efficient, streamlined experience. At Norm Reeves Genesis, we believe that a luxury vehicle warrants a holistically luxurious experience, and that includes financing.
Complimentary Scheduled Maintenance & Service Valet
We also believe that you deserve a maintenance experience to match your lifestyle. Since you're a VIP, we intend to treat you like one. When you purchase or lease a Genesis vehicle, you're entitled to free scheduled maintenance for the first three years or 36,000 miles, whichever comes first. This even includes a complimentary oil change every 7,500 miles.
When it's time for maintenance, we'll pick your vehicle up for free at the location of your choice and drop it off when it's finished. And since you're probably not the type to ride the bus, you'll receive one of our Genesis loaner vehicles to drive while yours is in the shop.
Learn More About Norm Reeves Genesis
We hope that you found this article about your local Genesis dealer near Long Beach, CA, to be interesting and informative. Do you have any further questions about Norm Reeves Genesis?
Contact us! Just call or stop by the showroom, and we'd be happy to answer all your questions. We'll even encourage you to get the behind the wheel of a new Genesis sedan and test drive luxury for yourself.
If you're a driver near Long Beach, CA, find out what Norm Reeves Genesis can do for you today.