Fullerton, California, is a city in northern Orange County, in the southwestern part of the state. At the time of the 2010 United States Census, Fullerton's population was 135,161. As a Genesis dealer near Fullerton, Norm Reeves Genesis is proud to serve the many residents of this California city.
One historically significant business that got its start in Fullerton is the Fender Musical Instruments Corporation. Founded in Fullerton in 1946, many of its products played an instrumental role in the development of rock and roll music, including the Telecaster and Stratocaster electric guitars, the Precision Bass bass guitar, and the Twin Reverb amplifier. 
Norm Reeves Genesis: Our Team and Inventory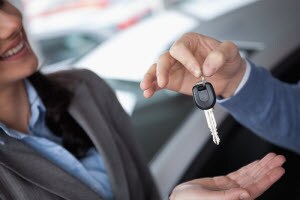 At Norm Reeves Genesis, we have an exclusive inventory of luxurious Genesis vehicles, like the sophisticated Genesis G80 and the flagship Genesis G90 sedans. There are two convenient ways you can browse our inventory.
The first is on our website. There, you'll find an index of our entire selection. For each vehicle, there's a detailed list of specifications and features, as well as an in-depth vehicle review. There's even a photo gallery so you can see each model's elegant design for yourself.
The second way is to stop by our showroom. There, a member of our team will give you a tour of our inventory, answering all your questions along the way. They'll take special care to mention each car's luxurious interior and exterior, its sporty engine and performance, the high-tech entertainment systems, life-saving safety features, etc.
At Norm Reeves Genesis, our team takes pride in how we form a unique and meaningful relationship with every customer who walks through our doors. We'll treat you like a VIP: with the care, attention, and respect you've earned. 
Ownership Perks at Norm Reeves Genesis
One of the ways that we treat you like a VIP is by offering a variety of Genesis ownership perks; it also allows us to continue our relationship long after the day of the sale or lease.
At Norm Reeves Genesis, you'll get complimentary scheduled maintenance for the first three years or 36,000 miles, whichever comes first. This even includes a free oil change every 7,500 miles! If you notice your car is overdue on its maintenance schedule, just contact us and schedule an appointment at our service center.
You can also take advantage of our complimentary service valet. When your Genesis is ready for service, our team will pick it up at the location of your choice near Fullerton. When it's finished, we'll drop it back off. You'll even get a complimentary Genesis loaner vehicle to drive around in the meantime. 
Learn More about Your Genesis Dealer near Fullerton, California
We hope you learned a great deal about Norm Reeves Genesis from this article. If you have any questions, don't hesitate to contact us. Call or stop by our showroom and we'll provide you with more information.
At Norm Reeves Genesis, we're here to serve drivers near Fullerton. Reach out to us to discover how we can help you today.