At Norm Reeves Genesis, we're proud to be a Genesis dealer near Downey, CA. The city of Downey is located in southeastern Los Angeles County, nestled amid the other Gateway Cities. It had a population of 111,772 at the time of the 2010 federal census.
Downey is also home to some historically significant fast food restaurants. The oldest operational McDonald's restaurant has been serving hamburgers at 10207 Lakewood Boulevard since 1953, and the first Taco Bell opened in Downey at 7112 Firestone Boulevard in 1962.
More recently, on September 23, 2014, Dunkin' Donuts opened their second Los Angeles location in Downey as a part of their expansion into California.
Norm Reeves Genesis - Exclusive Inventory
Our team at Norm Reeves Genesis has a lot of respect for Downey's pioneering culinary history and for the community in general. However, as a Genesis dealership, we're nothing like a fast food franchise. Quite the opposite, in fact.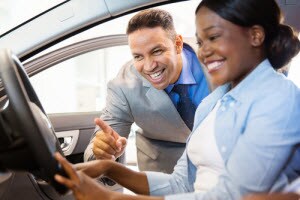 We take care to develop a one-on-one relationship with every driver who walks through our doors. We want to know your interests, your needs, and how we can best serve you, and we want to use this information to create a partnership that will last long after the day of the sale or lease.
When you come into our showroom, one of our sales representatives will walk you through our entire selection of luxurious Genesis models. We feature an exclusive inventory of well-bred Genesis vehicles, including the midsize Genesis G80 sedan and the full-size Genesis G90 sedan.
Finance Center at Your Genesis Dealer near Downey CA
At many car dealerships, the financing process can be extremely irksome. Not at Norm Reeves Genesis: we've created a finance center to streamline the financing experience and take the burden off your shoulders.
The skilled team at our finance center will work with our network of local lenders to come up with a VIP auto loan or lease solution that makes sense for you. And, best of all, they'll make sure to get you an incredibly valuable deal with the lowest monthly payments possible.
Complimentary Scheduled Maintenance and Complimentary Service Valet
Another bonus to creating a relationship with Norm Reeves Genesis is the complimentary scheduled maintenance appointments. For the first three years or 36,000 miles, whichever comes first, you'll receive free scheduled maintenance from the team of skilled automotive technicians at the Norm Reeves Genesis service center. This even includes a complimentary oil change every 7,500 miles!
And while your car is in the shop, you won't have to worry about transportation. When it's time, our team will pick your vehicle up and drop it off at the location of your choice in Downey. And we'll even lend you a loaner Genesis to drive in the meantime, as we doubt you're the type to ride to work on a bicycle.
Contact Us to Learn More - Genesis Dealer near Downey CA
We hope that you learned a lot from this article. If you'd like more information about Norm Reeves Genesis, just call us or stop by our showroom: a team member will be happy to answer all of your questions.
And if you're a driver in Downey, CA, we'd even like you to test drive a brand new Genesis G80 or Genesis G90 today. Contact us as soon as possible to learn how we can help you.