Bellflower, CA, is a city in Los Angeles County. As a Genesis dealer near Bellflower, Norm Reeves Genesis is proud to serve the drivers in this thriving city.
For residents of Bellflower, one of their favorite things to do is enjoy an afternoon of recreation and relaxation at T. Mayne Thompson Park. Located on South Bellflower Boulevard, the park is open from 3:00 PM to 9:00 PM during the week, and from 9:00 AM to 6:00 PM on the weekends.
Some of its facilities include indoor and outdoor swimming pools, lighted softball fields, a full-size basketball court, a children's playground, and several picnic benches, shelters, and barbecue grills.
Buying or Leasing at Norm Reeves Genesis
Another cool thing to do near Bellflower, CA, is to spend some time browsing our exclusive inventory of luxury vehicles at Norm Reeves Genesis, which includes the stylish Genesis G80 and Genesis G90 sedans. When you pull up in one of these cars, you'll immediately command respect and attention like you never have before.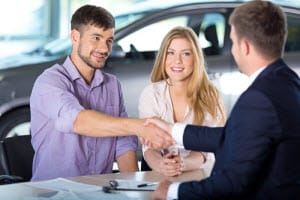 With that in mind, it's understandable that you'll want to get behind the wheel and pull out of the lot as soon as possible. That's where the finance center at Norm Reeves Genesis comes in. Our team of experienced financial experts will make this step of the process streamlined and hassle-free.
They'll handle all the paperwork, as well as the local banks and lenders, so you only need to concern yourself with signing on the dotted line and driving away. They'll create a custom auto loan or lease plan that makes sense for your credit and financial situation.
They've even included an application on our website to get pre-approved for financing. Fill it out today to start the process of securing an affordable auto loan or lease. It'll save you immeasurable time and paperwork on the big day.
Ownership Perks at Norm Reeves Genesis
Once you're driving your new Genesis, the relationship you've developed with Norm Reeves Genesis will only continue to bear fruit. We offer our drivers complimentary scheduled maintenance on their vehicles for the first three years or 36,000 miles (whichever comes first). This even includes an oil change every 7,500 miles.
When you look at your car's maintenance schedule, and you notice it's due for service, schedule an appointment, which you can do online or on the phone. Our team of professional automotive technicians will give your Genesis a tune-up, and perform any additional maintenance, repairs, or replacements it needs.
At Norm Reeves Genesis, we know how busy you are. That's why we also offer a complimentary service valet, so you can still go about your busy schedule while your car is in the shop. We'll pick your vehicle up at the location of your choice near Bellflower and drop it off when we're finished. Plus, you'll drive a free loaner Genesis vehicle in the meantime. 
Learn More about Your Local Genesis Dealer near Bellflower, CA
If you have any questions about Norm Reeves Genesis, contact us today. We're here to serve our drivers in Bellflower, CA, so don't hesitate to discover how we can help you.