Bell, California, is one of the densest cities in the United States. With more than 35,000 residents squeezed into just 2.5 square miles, it's the thirteenth smallest city in the country that has a population of over 25,000.
Due to its tiny size, Bell doesn't have a fire department of its own. Instead, it's protected by the Los Angeles County Fire Department. As of 2016, the city of Bell was also negotiating with the Los Angeles Sheriff's Department to take the policing contract out of the hands of the Bell Police Department.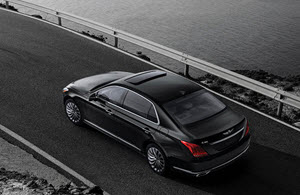 Our team at Norm Reeves Genesis is proud to be a Genesis dealer near Bell, California, and to serve our drivers in this petite yet robust city.
Norm Reeves Genesis: Luxury Vehicles
At Norm Reeves Genesis, we're not your typical car dealership. We're a purveyor of luxury vehicles.
As such, it's our goal to create a unique relationship with all our customers, whether you're still researching, in the process of buying, or a long-time owner or lessee. We strive to familiarize ourselves with your needs and wants, and to turn them into our needs and wants.
We carry an exclusive inventory of sophisticated Genesis vehicles, including the Genesis G80 and Genesis G90 sedans. These cars are beautifully designed, performance-focused machines that feature top-of-the-line safety systems and entertainment technology.
On our website, you'll find many resources pertaining to these models and others, such as reviews, comparisons, and photo galleries. At our showroom, a member of our team will answer any questions you may have regarding the Genesis fleet.
Norm Reeves Genesis: Ownership Benefits
When you partner with Norm Reeves Genesis, the VIP experience extends far beyond just our impressive inventory.
The first Genesis ownership perk is the complimentary scheduled maintenance. For the first three years or 36,000 miles (whichever comes first), you don't have to worry about following your car's maintenance schedule, because the cost is on us. This even includes a free oil change every 7,500 miles!
Next is the complimentary service valet. When your Genesis is due for service, we'll pick it up at the location of your choice near Bell, do our job, then drop it back off as good as new. Best of all, you can drive a free Genesis loaner in the meantime!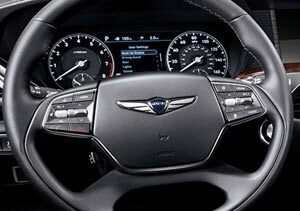 Finally, you'll get 24/7 enhanced roadside assistance for the first three years of ownership. In the event of a collision or breakdown, our team will be on the way promptly. They'll give you the assistance you need, such as a simple tire change or a tow to the nearest authorized repair facility.
Learn More about Your Bell, California, Genesis Dealership
If you'd like more information about Norm Reeves Genesis, our inventory, or our unparalleled ownership advantages, reach out today. Call or stop by our showroom and we'll be happy to answer your questions.
Remember, as a Genesis dealer around Bell, we're here to help. Contact us today to start your Genesis journey.How