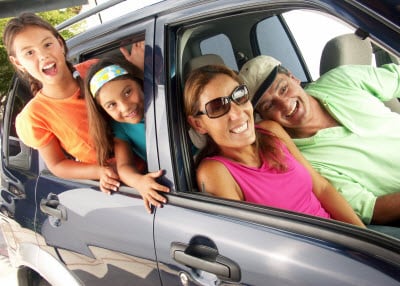 Welcome to the Norm Reeves Genesis index of events near Cerritos, Long Beach, and Anaheim.
On this page, you'll find tons of events that are happening near you soon, from relaxing to exciting to educational, and everything in between.
We encourage you to look through this page, find an article that interests you, and read it to learn more about how you can get involved. 
What Types of Community Events Will You Find on This Page?
You'll find information regarding a wide variety of community events in this library. Here's an overview of some of the most popular ones:
Town parades
Big openings (restaurants, shops, etc.)
Business expos
Educational opportunities
Fairs and festivals
Sporting events
Art shows
Cool concerts
Charity benefits
…and many more! 
Why Is It Important to Get Involved with Local Events?
Getting involved with local events can benefit you in several ways.
1. Meet new people: They'll connect you with exciting people who you might never meet otherwise. Perhaps your next best friend, business partner, roommate, or even spouse is waiting for you at the next Cerritos event that you attend.
2. Get excited about life: They'll help you rediscover that spark in life. Simply put, you'll never feel deeply happy if you're just isolating on the couch all day. Perhaps you'll find your lifelong passion at some Long Beach event that you discover right here.
3. Become more aware of what's going on in your city: They'll help you become a more active citizen. If you're regularly attending Anaheim events, you'll have a better sense of what's going on in the city, and how you can be a part of it. 
Browse Our Index of Events Today!
If you like the idea of getting out of the house, meeting some new people, creating new interests, and further integrating yourself into your community, then this page is for you.
Residents of Cerritos, Long Beach, and Anaheim should browse our Norm Reeves Genesis library of events today. Don't wait to discover an exciting new event that's happening near you. 
February 2018 Events
When: February 2, 2018
Where: Cerritos Center for the Performing Arts
The Grammy award-winning band America has gained generations of fans with a timeless sound that integrates Folk, Pop, and Rock. In 1972, the group's A Horse With No Name ruled music charts, making America a household name.
L.A Cookie Con and Sweets Show
When: February 10, 2018
Where: Anaheim Convention Center
Meet thousands of Californians who share your brand's love for all things sweet, salty and savory in the world of baking and sweets. Our last 3 shows both sold out. So we're upgrading the space to Anaheim Convention Center. 2018's LA Cookie Con and Sweets Show is a can't-miss event!
When: February 11, 2018
Where: Dodge Stadium
See the jaw-dropping experience in person! This unique and amazing performance is nothing like you've seen before and will be a memory that will be hard to forget.
When: February 23, 2018
Where: Norton Simon Museum
A 1920s silent-film star (Kelly) falls for a spunky chorus girl (Debbie Reynolds), much to the dismay of his diva-ish leading lady, in this lighthearted musical spoof of the early days of Hollywood.
 Local Spotlights
Recommended Gold Courses near Los Angeles, CA
Recommended Spas near Orange County, CA
Fall Wine Tastings Around Orange County, Ca