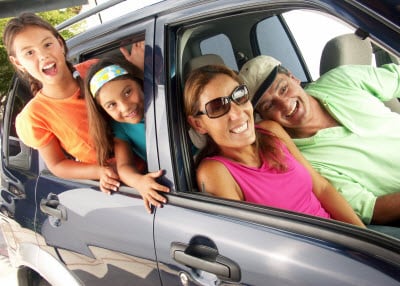 Welcome to the Norm Reeves Genesis index of events near Cerritos, Long Beach, and Anaheim.
On this page, you'll find tons of events that are happening near you soon, from relaxing to exciting to educational, and everything in between.
We encourage you to look through this page, find an article that interests you, and read it to learn more about how you can get involved. 
What Types of Community Events Will You Find on This Page?
You'll find information regarding a wide variety of community events in this library. Here's an overview of some of the most popular ones:
Town parades
Big openings (restaurants, shops, etc.)
Business expos
Educational opportunities
Fairs and festivals
Sporting events
Art shows
Cool concerts
Charity benefits
…and many more! 
Why Is It Important to Get Involved with Local Events?
Getting involved with local events can benefit you in several ways.
1. Meet new people: They'll connect you with exciting people who you might never meet otherwise. Perhaps your next best friend, business partner, roommate, or even spouse is waiting for you at the next Cerritos event that you attend.
2. Get excited about life: They'll help you rediscover that spark in life. Simply put, you'll never feel deeply happy if you're just isolating on the couch all day. Perhaps you'll find your lifelong passion at some Long Beach event that you discover right here.
3. Become more aware of what's going on in your city: They'll help you become a more active citizen. If you're regularly attending Anaheim events, you'll have a better sense of what's going on in the city, and how you can be a part of it. 
Browse Our Index of Events Today!
If you like the idea of getting out of the house, meeting some new people, creating new interests, and further integrating yourself into your community, then this page is for you.
Residents of Cerritos, Long Beach, and Anaheim should browse our Norm Reeves Genesis library of events today. Don't wait to discover an exciting new event that's happening near you. 
March 2018 Events
When: March 9
Where: Cerritos Center for the Performing Arts
Following years of sold-out performances enjoyed by more than 90 million worldwide, The Ten Tenors has cemented its place as one of the world's most successful vocal groups, boasting a string of Platinum and Gold records. The Los Angeles Times cheered: "The cluster of high voices generates pure electricity and undeniable drama."  
When: March 10
Where: Cerritos Lanes
Time: 1pm
Come down to Cerritos Lanes and enjoy a day of bowling with the family!
When: March 10, 1pm
Where: Phoenix Club
The 10th annual OC Beer Festival follows last year's sold out event, and this year's promises to be even bigger and better. The event will feature dozens of international and domestic beers, a handful of food trucks (food sold separately) as well as live entertainment.
When:  March 24
Where Cerritos Center for the Performing Arts
There's something for everyone when Australia's top-selling, award-winning Pop vocal group Human Nature and its acclaimed Las Vegas band take audiences on an unforgettable musical journey.
Local Spotlights
Recommended Gold Courses near Los Angeles, CA
Recommended Spas near Orange County, CA
Fall Wine Tastings Around Orange County, Ca