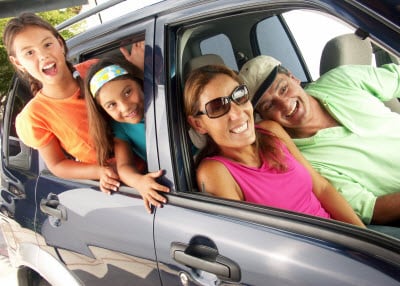 Welcome to the Norm Reeves Genesis index of events near Cerritos, Long Beach, and Anaheim.
On this page, you'll find tons of events that are happening near you soon, from relaxing to exciting to educational, and everything in between.
We encourage you to look through this page, find an article that interests you, and read it to learn more about how you can get involved. 
What Types of Community Events Will You Find on This Page?
You'll find information regarding a wide variety of community events in this library. Here's an overview of some of the most popular ones:
Town parades
Big openings (restaurants, shops, etc.)
Business expos
Educational opportunities
Fairs and festivals
Sporting events
Art shows
Cool concerts
Charity benefits
…and many more! 
Why Is It Important to Get Involved with Local Events?
Getting involved with local events can benefit you in several ways.
1. Meet new people: They'll connect you with exciting people who you might never meet otherwise. Perhaps your next best friend, business partner, roommate, or even spouse is waiting for you at the next Cerritos event that you attend.
2. Get excited about life: They'll help you rediscover that spark in life. Simply put, you'll never feel deeply happy if you're just isolating on the couch all day. Perhaps you'll find your lifelong passion at some Long Beach event that you discover right here.
3. Become more aware of what's going on in your city: They'll help you become a more active citizen. If you're regularly attending Anaheim events, you'll have a better sense of what's going on in the city, and how you can be a part of it. 
Browse Our Index of Events Today!
If you like the idea of getting out of the house, meeting some new people, creating new interests, and further integrating yourself into your community, then this page is for you.
Residents of Cerritos, Long Beach, and Anaheim should browse our Norm Reeves Genesis library of events today. Don't wait to discover an exciting new event that's happening near you. 
June 2018 Events
When: June 9, 2018
Where: Millikan High School
Join us at Relay For Life of Greater Long Beach Area, representing Long Beach, Lakewood, Cerritos, and CSULB communities. We will be walking the track at Millikan High School to raise awareness and funds to support the American Cancer Society cutting-edge research and patient services. 
When: June 16, 2018
Where: Olive Yoga, Long Beach, CA
This workshop goes into depth, explaining the reasons why, in Kundalini Yoga, we use mantras (chanting), mudras (hand positions), asana (posture), pranayama (breath) and drishti (mental/eye focus). Each aspect of a kriya (set) can contain any and all of these practices, combining them to create a powerful tool for personal transformation and healing.
When: June 21, 2018
Where: Multiple Locations throughout LA
Hear dozens of musicians of all ages and skill levels playing in public places during Make Music Los Angeles on the longest day of the year.
When: June 30, 2018
Where: SilverLakes Norco, CA
Buy food and drink a la carte, or choose a ticket that includes unlimited samples of 100 varieties of wine and craft beer at SilverLakes Food, Wine and Music Festival, with live music and children's activities at Silverlakes Sports Complex. Kids 12 and younger free.
Local Spotlights
Recommended Gold Courses near Los Angeles, CA
Recommended Spas near Orange County, CA
Fall Wine Tastings Around Orange County, Ca