When you're trying to turn heads as you drive down roads in sunny Cerritos, Long Beach, and Anaheim, a large luxury car like the 2018 Genesis G90 might be the way to do it. But with all the sophisticated sedans out there, is the G90 the ideal ride for you?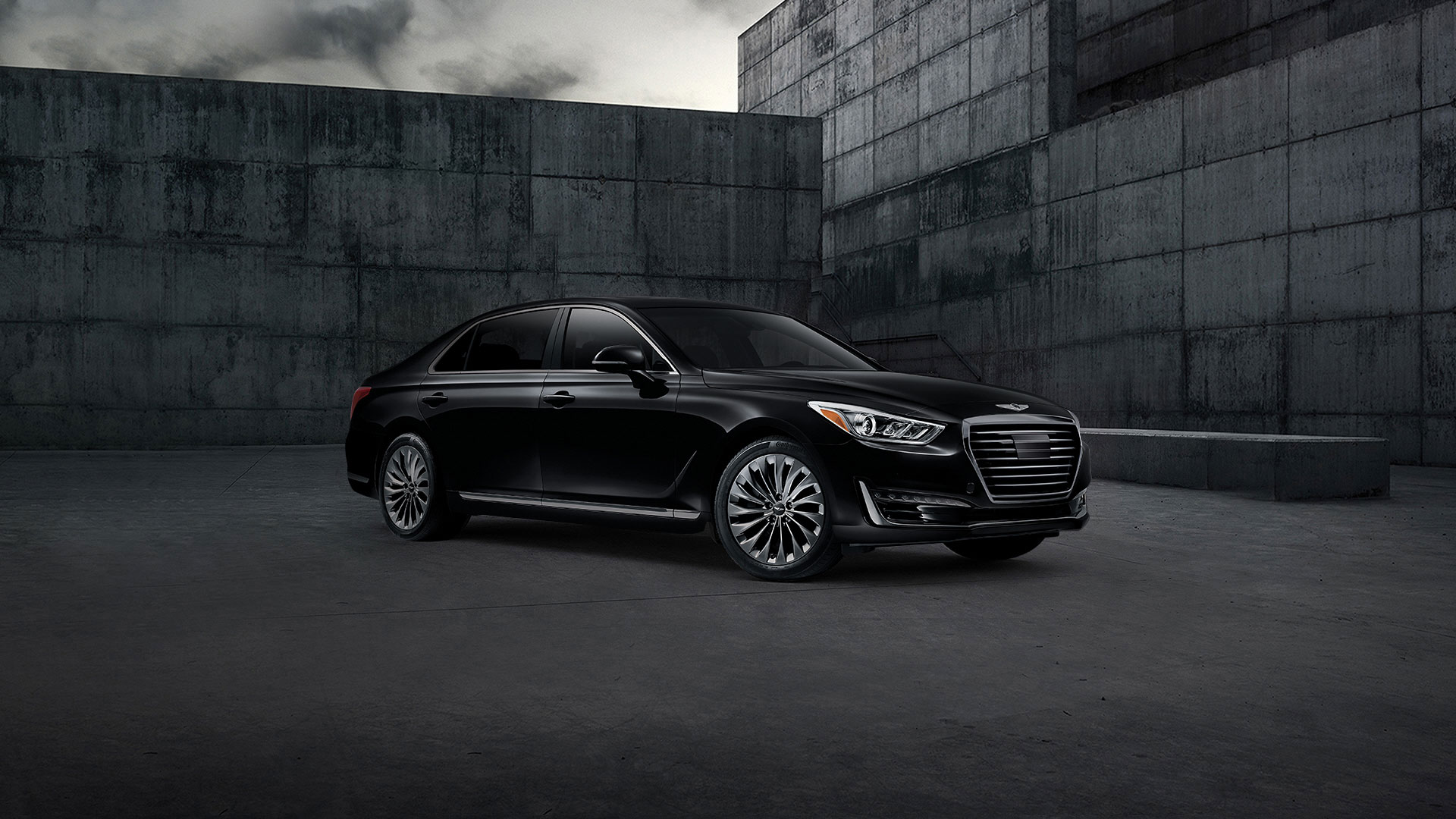 Our 2018 Genesis G90 review will help you find out. Our team at Norm Reeves Genesis has put together this review to delve deeper into the specs and features of the G90, all for the benefit of shoppers like you. Enjoy!
With any questions, please contact us.
Genesis G90 Performance
The 2018 G90 is a true powerhouse, with a pair of engines and all the oomph you'll need to accelerate to your preferred speed in no time. The twin-turbo V6 delivers up to 365 horsepower and 376 lb-ft of torque, while the available V8 produces a massive 420 horses and 383 lb-ft.
The G90 rides smoothly, with standard adaptive control suspension helping stabilize steering and absorb bumps in the road. You'll get five drive modes-Normal, Eco, Sport, Individual, and Smart-for customized handling. Smart mode senses road conditions and driver behavior to deliver a unique handling experience.
Sitting in the Lap of Luxury
Luxury means comfort, and this is another area where the Genesis G90 delivers. You'll get premium seats with all the advanced features standard. Not only are the seats comfortable and supportive, but they're also upholstered in full-grain Nappa leather for a more natural look.
Both front seats are power adjustable (22-way for the driver) and include power lumbar to give your lower back the support it needs on long drives. They also have standard memory functions, so you can program your favorite settings and find them again quickly when you get in the car.
Advanced Safety Features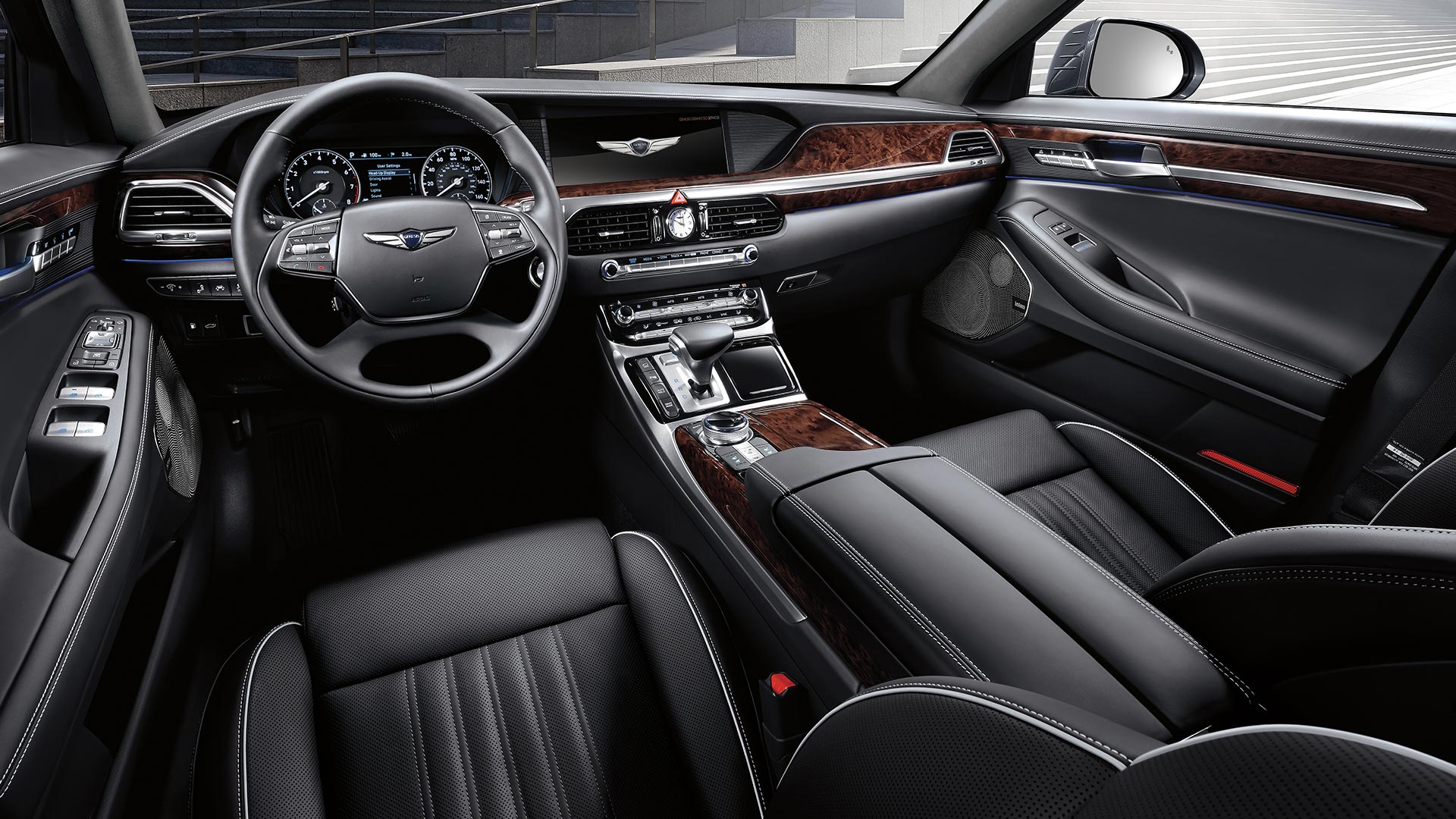 Safety will be the least of your worries behind the wheel of a 2018 G90, as every one of its safety features comes standard. They include:
Lane Keep Assist: When you start to leave your lane without a turn signal, this feature will apply assistive steering to keep you in your lane.
Smart Blind Spot Detection: When there's a vehicle in your blind spot-or one approaching from behind so quickly that it soon will be-and you try to change lanes, the right or left front brake will engage to help you steer clear.
Smart Cruise Control: Tired of constantly changing speed manually to keep pace with the traffic around you? This feature makes keeping a set following interval automatic.
Test Drive the 2018 Genesis G90
We hope luxury car shoppers near Cerritos, Long Beach, and Anaheim find our 2018 Genesis G90 review helpful as they explore their options. The G90's powerful performance and seemingly endless collection of standard features really help it live up to its luxury label.
Our team at Norm Reeves Genesis can answer any questions you may have about this high-quality vehicle. Visit our dealer to learn more and schedule a test drive to get behind the wheel yourself!